❗In accordance with the new version of Decree No. 121 of the Government of St. Petersburg, from October 30, 2021, until the restrictions are lifted, when visiting the theater, it is necessary to present a negative result of a PCR test taken no later than 24 HOURS BEFORE THE START OF THE PERFORMANCE.
X
CENTRAL THEATER TICKET AGENCY | ST.PETERSBURG, RUSSIA
Eugene Onegin (Saint-Petersburg Opera Theatre, opera)
​
about theatre
| Ticket price:
Tickets available by request
Genre:

Opera
|
Age restriction: 16+
|
Length: 2 hour 45 minutes
|
Opening night: March, 17, 1879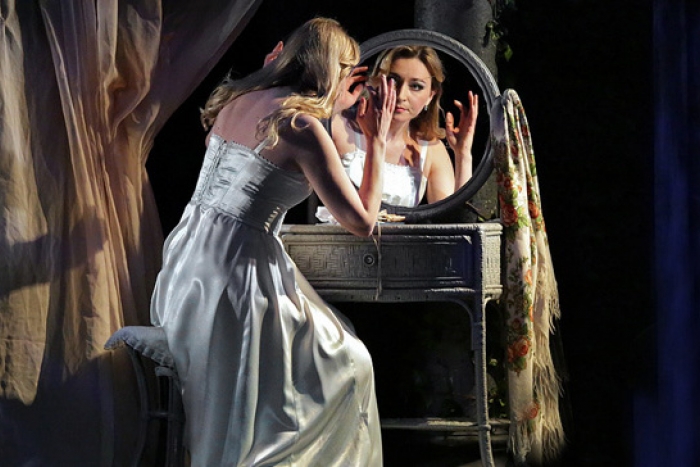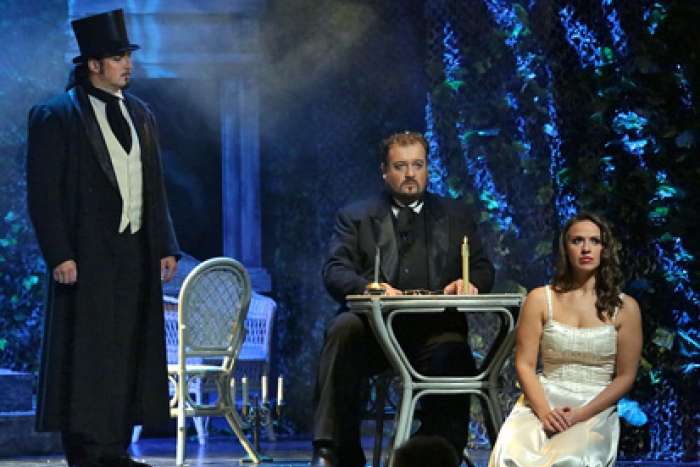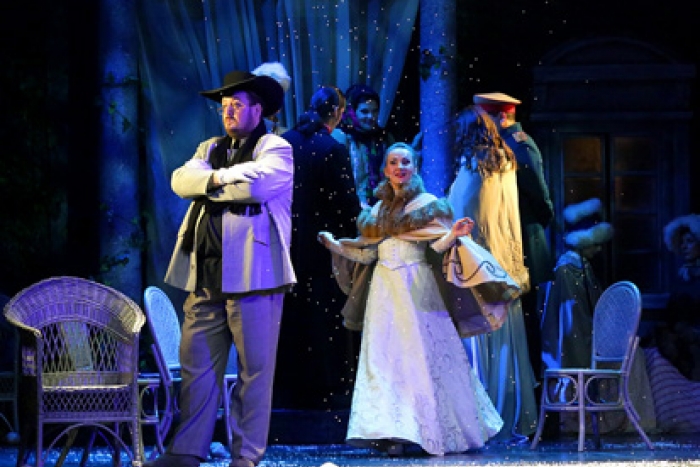 Artists
Conductor of the performance:Robert Luter
 
Onegin : Alexey Pashiev
Tatyana :Sofia Nekrasova
Olga :Larisa Pominova
Lensky :Evgeny Nagovitsin
Larina:Elena Tikhonova
Filippyevna, nurse:Natalya Vorobyeva
Trike :Denis Akhmetshin

Credits
Music: Pyotr Tchaikovsky
Libretto: Pyotr Tchaikovsky
Konstantin Shilovsky
Production: Yuri Alexandrov
Set and Costume Designer: Vyacheslav Okunev
Conductors: Alexander Goikhman
Robert Luter
Lighting Designer: Vera Lysyeva
Directors: Tatyana Karpacheva
Natalia Chernikova
Darya Modzalevskaya
Chorus Master: Maria Gergel

Description
"I will never give this opera to the State Theatre Administration before it is performed in the conservatory. I do not need a big scene with its routine and convention, with its incompetent directors and meaningless, though sumptuous, staging ... For "Onegin" I merely need...singers who will play simply, but well..." From a letter of Pyotr Tchaikovsky The performance by Yuri Alexandrov gives the audience a new look at the familiar plot of the most popular Russian opera. The characters are moved into the atmosphere of Chekhov's time, becoming those intellectual "summer residents" of the late 19th century. Filled with lots of unusual director's ideas, the action fascinates the audience with its "not opera-like" dynamism. Gradually, scene after scene, the original intention of the director becomes clear: everything that happens is formed by the imagination of the dreamy Tatyana, whose creative mind bizarrely connects the past, the present and the future. The textbook love story interpreted by Yuri Alexandrov regains its pristine freshness.