✅ Due to the worldwide distribution of Novel Coronavirus Covid-19 in the event of cancellation of the trip and the impossibility of attending the performance, you can rebook your tickets for any date within two years after the official announcement of the end of the pandemic by WHO at no additional charge.
X
CENTRAL THEATER TICKET AGENCY | ST.PETERSBURG, RUSSIA
Betrothal in a Monastery (Saint-Petersburg Opera Theatre, opera)
​
about theatre
| Ticket price:
Tickets available by request
Genre:

Opera
|
Age restriction: 16+
|
Length: 2.55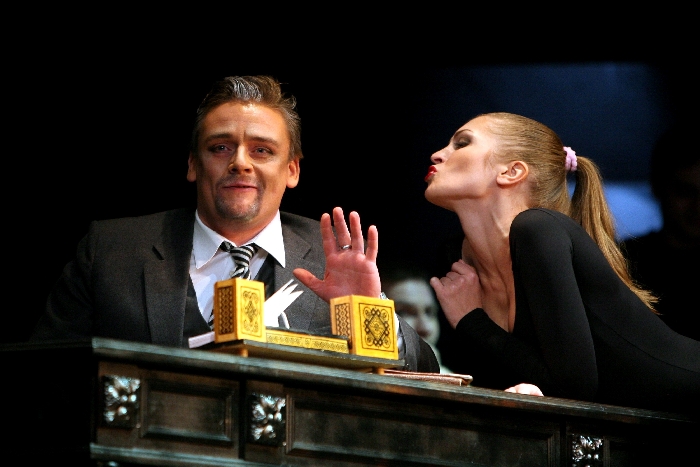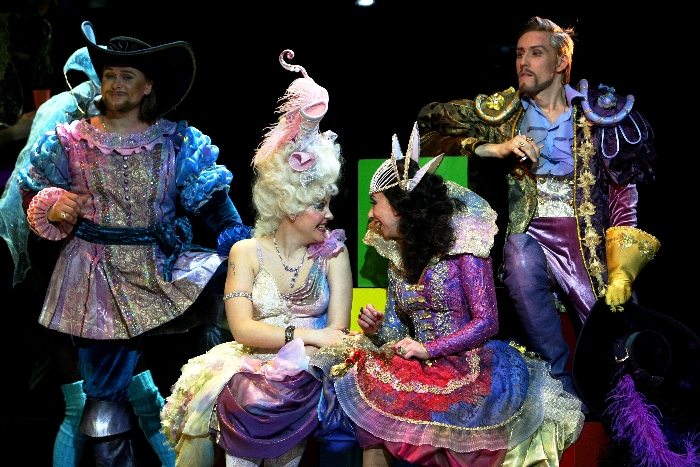 Artists
Conductor of the performance:Maxim Valkov
 
Don Jerome: Sergey Aleshchenko
Louisa, daughter of Don Jerome:Evgenya Kravchenko
Don Ferdinand, son of Don Jerome:Egor Chubakov
Mendoza, a fish merchant:Efim Rastorguyev
Mendoza, a fish merchant:Efim Rastorguyev
Clara:Victoria Martemyanova
The Duenna :Natalya Vorobyeva
Don Antonio:Denis Akhmetshin
Don Carlos, friend of Mendoza:Alexey Pashiev
Padre Augustin, he's Chartreuse:Alexander Borodin
Lopez, he's Elustaf:Leonty Salienski
Padre Benedictine:Anton Morozov
Lauretta:Natalya Pleshkova

Credits
Music: Sergei Prokofiev
Libretto: Sergei Prokofiev
Production: Yuri Alexandrov
Conductor: Alexander Goikhman
Maxim Valkov
Set and Costume Designer: Vyacheslav Okunev
Directors: Tatyana Karpacheva
Natalia Chernikova
Darya Modzalevskaya
Musical Preparation: Irina Teplyakova
Chorus Master: Maria Gergel
Choreographer: Nadezhda Kalinina

Description
The performance has been awarded with Gold spotlights, the highest drama award of St. Petersburg in 2011-2012 season as The best opera house performance. It was directed by Yuri Alexandrov and conducted Alexander Goikhman. The plot of "Betrothal in a Monastery", a comic opera by Sergei Prokofiev, based on "The Duenna", a play by Richard Sheridan, is well known to the audience. In the theatre, known for its unusual director's approach, the plot of the Sheridan's play is interpreted as a funny story about the everlasting conflict of generations, a conflict between academic style and innovation. Yuri Alexandrov, the director, says "I wanted my actors, who are mostly young people, to have a rest of the tragedy and to play themselves. We have moved the action into an educational institution, perhaps it's the St. Petersburg Theatre Academy that I love so much. What we made is like a joke, something similar to a students' party where acting and reality are connected organically. It starts like a kind of acting studies as a form of existence. Then it becomes a bright feast of theatre performance that gradually begins to dominate reality. This performance requires the singers to have virtuoso plastics ability, dancing and fencing skill close to those of drama actors."